KryptoKloud are an expert in Cyber Incident Response. Our Intelligence led method of operations approach ensures we get the results you demand and returns you back to business as usual as quickly as possible.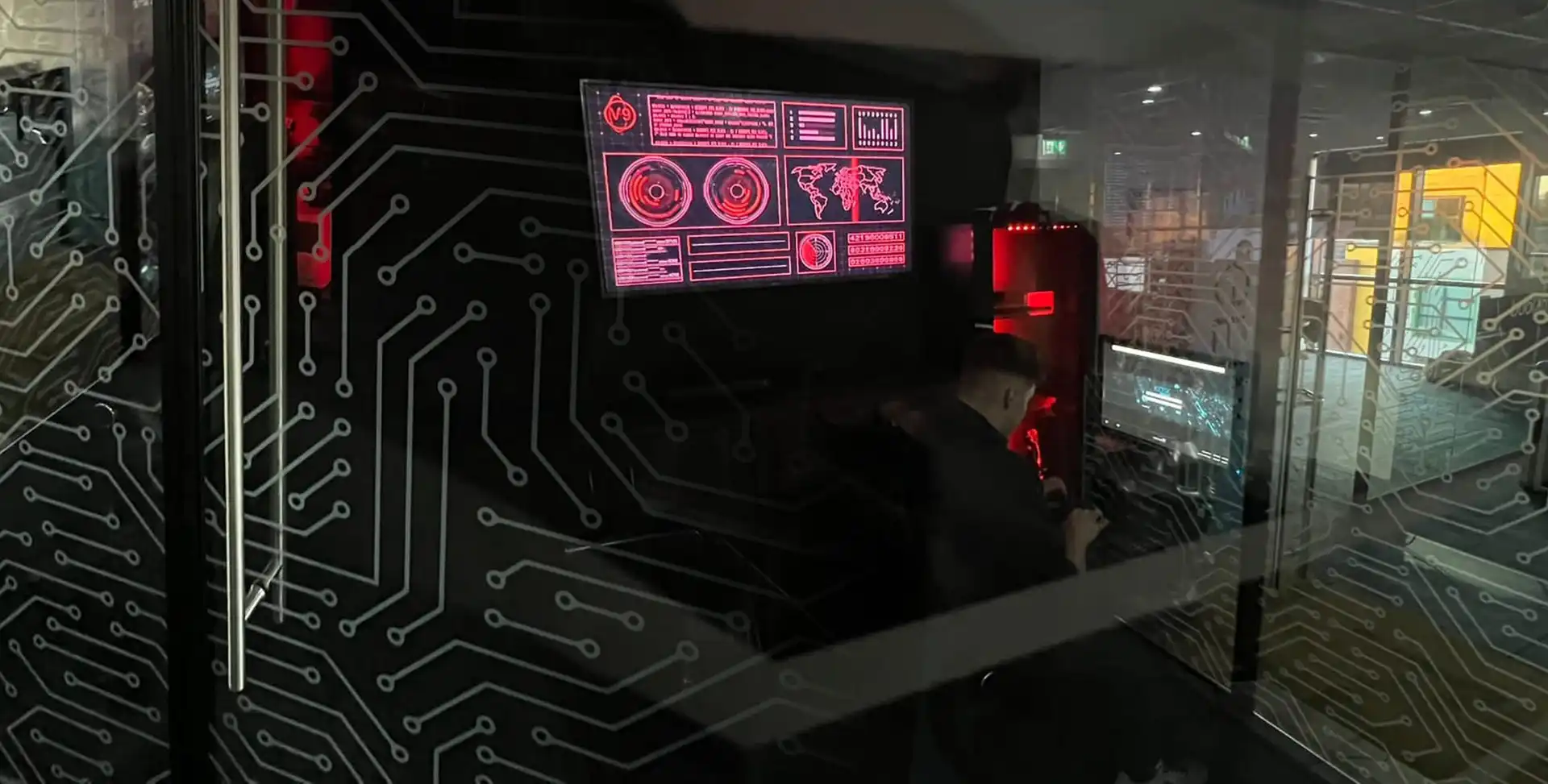 The 5th
Emergency Service
Until you suffer or experience a cyber-attack, most would not realise how having an expert Cyber Incident Response (IR) Team (or Partner) in place is of paramount importance. KryptoKloud's experience in providing direct hands on help to businesses suffering a cyber attack, is second to none.
24x7x365
Incident
Response
KryptoKloud's Incident Response services are provided by experienced Incident Response and Forensic Investigation Practitioners using industry-leading forensic tools – from eDiscovery to full on Cyber Ransomware attack mitigation – our specialist Incident Response Teams are here to help.
SME Clients experienced a cyber attack in 2022

Of all businesses are concerned about cyber attacks

Of breaches are caused by human error

UK businesses average discovery time of a Cyber Breach
Our Incident Response
Includes:
Incident Response 24x7x365 coverage with 1x day of initial Triage Analysis
Containment assistance with "On-Site" Incident Response (IR) management 24x7x365 coverage
Remote or on-site investigation
Cross Agency Support / Cyber Crime Authorities inc. ICO assitance
Cyber-attack containment & detection & Full breach investigation
Intelligence & digital forensics focused investigation utilising dark web analytics capabilities
Full cyber-crime investigations with data recovery capabilities
Best-practice evidential handling techniques / insurance approved IR processes
Identification, preservation and processing of material subject to disclosure and ediscovery
Reputation Protection Methodologies
Incident Response as a Service (IRaaS) Call-off contracts available
Cyber Insurance approved
Cyber Knowledge &
know-how
Our Cyber Incident Response experience stems from a team with deep background in operational military intelligence. Having also Big 4 working knowledge, our CEO, led the formation of the UK MoD and Governments Joint Security Cooridation Centre (JSyCC), which was one of the very first Incident Response Organisations in the world.
Our cyber Incident Response ethos stems from a team with deep background experience in military intelligence, KryptoKloud offer our specialised IR services to a wide audience – having completed over 12 Incident Response engagements over the last 12 months. Our serviced sectors are shown below:
Defense & Aerospace

Education

Financial

Government

Legal

Pharmaceutical

Postal & Logistics

Sports
Our Expert
Team Advice
Matt is our Client Engagement Officer for all matters Incident Response.
Matt says …  "I am a people person and have a natural calming influence with people. KryptoKloud utilse my extensive management skills to lead on the Client Liaison Engagement activities and ensure a well thought out, communicated Incident Response Client Engagement Plan is executed."
Matt A, Client Engagement.
FAQs
Why is the KryptoCTI capability unique?

KryptoCTI is based on Indicators of Attack and not the old way looking for millions of Indicators of Compromise (IoC). Our solution is deployed via an Endpoint Threat Intelligence (ETI) agent, which is a world's first.

What is the Incident Response capability of KryptoCTI?

Leveraging the unique "fingerprinting" capabilities of KryptoCTI, our technology can be deployed across an infrastructure within minutes and provide instant confirmation of any IR clean up activities conducted by IR Teams.

Does my organisation need a SIEM to run your KryptoCTI Threat Intelligence capability?

No. KryptoCTI is bundled with its own Threat Intelligence Platform – is logless and can be deployed as a stand-alone capability.

It looks expensive – can I afford your services?

We sit down with you to discover your cyber risks and help advise on the best outcome for you and your business. We work with organisations with just 4 Employees to large enterprises with over 50,000 endpoints – so we find the measured, effective cyber resilience package that works for you and your business.
Request a
Call back
Would you like to speak to us in person? Submit your details and we'll be in touch very shortly.