Cyber Risk
Audit &
Compliance
Our expert Cyber Compliance Team can help guide your business through best practices and processes for your data & information security.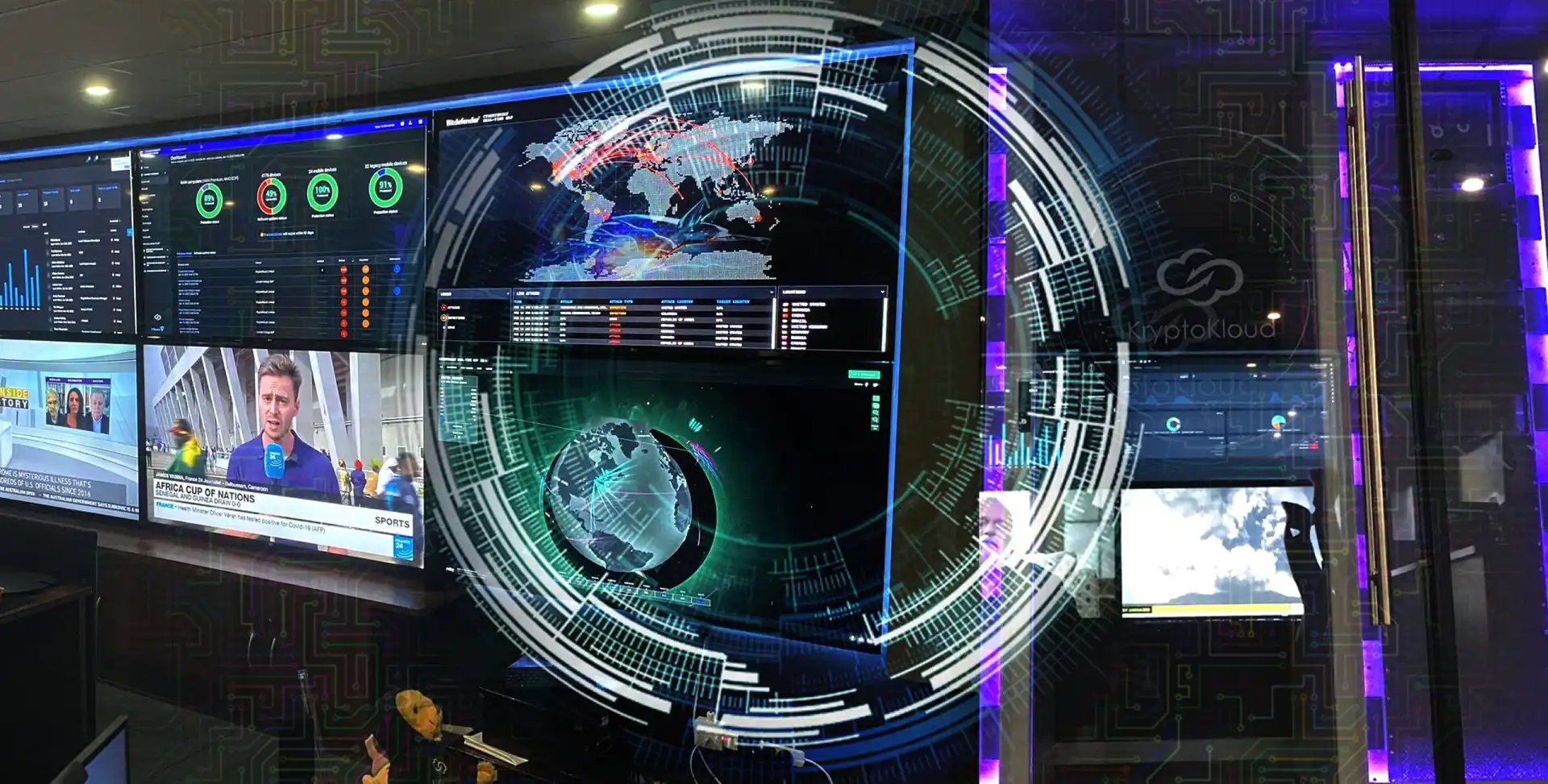 vCISO Support
Trusted Partner
From our Cyber Due Diligence service, or advice on the best implementation of Multi Factor Authentication (MFA), to achieving Cyber Essentials or even ISO 27001, our vCISO and expert Cyber Team can provide that assistance you need.
Process
With diverse systems, processes and working habits, no two businesses have the same set of cyber risks and problems. When we work together in partnership, we evaluate your needs and design a cyber compliance strategy that compliments your business.
KryptoKloud helps you understand your business risks through our bespoke Cyber Audit (Cyber Operational Business Risk Audit (COBRA)). From our own Clients to Private Equity – we help you understand your highest risks and assist in any remediations.
Our Cyber Risk service empowers you to ensure you attain and maintain a strong cyber resilience throughout all three pillars of an effective cyber security posture.
People – Process – Technology
Cyber DD Audits completed in 2022

Number of Businesses attacked once a week

Average Number of High Level Risks in a business

Firms being asked by Insurers for evidence of Cyber Security Controls
A succesfull cyber attack can cause major damage to your business. It can affect your bottom line, as well as your business' standing and consumer trust. The impact of a security breach can be broadly divided into three categories: Reputational, Legal and Financial.
Reputational damage which leads to a lack of trust is an essential element of a customer relationship. Cyber attacks can damage your business' reputation and erode the trust your customers have for you.
This, in turn, could potentially lead to loss of customers, loss of sales and or, a reduction in profits.
The effect of reputational damage can even impact on your suppliers, or affect relationships you may have with partners, investors and other third parties vested in your business.
The legal consequences of a cyber breach should not be underestimated. Data protection and privacy laws require you to manage the security of all personal data you hold – whether on your staff or your customers. If this data is accidentally or deliberately compromised, and you have failed to deploy appropriate security measures, you may face fines and regulatory sanctions.
Financially, cyber attacks often result in a substantial financial loss:
Theft of corporate information
Theft of financial information (eg: bank details / card details)
Theft of money
Disruption to trading (eg inability to carry out transactions online)
Loss of business or contracts.
Risk and Auditing:
Compliance Achieved
Cyber Knowledge &
know-how
KryptoKloud offer our Compliance Consultancy services to a wide audience – specialising in ISO Compliance and Governance. We are a specialist Cyber Due Diligence provider to Private Equity and other Financial and Insurance Institutions – with other 60 Cyber Due Diligence engagements to Private Equity companies in 2022 alone.
Every sector has differing needs and requirements. Our Cyber Compliancy Consultants take the time in getting to know you and your business and to tailor the correct support to help your business to become cyber resilient. Our main areas of compliance support are provided to the industries shown below:
Defense & Aerospace

Education

Financial

Government

Legal

Pharmaceutical

Postal & Logistics

Sports
Our Expert
Team Advice
John Barr is our Compliance and Governance Lead.
John says … "Engaging with existing and new Clients is always an exciting experience, as no two clients are the same.  Once we understand that the road to compliance is not just a box ticking exercise, but a calculated framework designed to achieve resilience within your organisation, then true conformity is achieved."
John Barr, Cyber Compliance & Governance Lead
FAQs
Should we pursue an IASME (Cyber Essentials, Cyber Assurance etc.) or an ISO27001 certification?

This depends on a wide range of factors including organisation size, industry, client supply chain requirements etc. Our knowledgeable Cyber Compliance Team are happy to discuss the options available and walk you through the process.

Can you assist with obtaining Cyber Insurance?

Whilst we do not offer cyber insurance directly, our vCISO service can assist with ensuring that you are "cyber insurable". We also work in close partnership with an excellent insurance broker based in Nottingham, UK who we can happily refer you to.

What about reviewing our supply chain? (COBRA)

Third Party Supply Chain Attacks are a growing threat, one that can have a devastating impact on your organisation. We can provide supply chain cyber risk audits, giving you the confidence that your supply chain takes cyber security as seriously as you do.

It looks expensive – can I afford your services?

We sit down with you to discover your cyber risks and help advise on the best outcome for you and your business. We work with organisations with just 4 Employees to large enterprises with over 50,000 endpoints – so we find the measured, effective cyber resilience package that works for you and your business.
Request a
Call back
Would you like to speak to us in person? Submit your details and we'll be in touch very shortly.